The Confederation of African Football or CAF has an enormous number of football clubs from various  CAF member associations. Apart from the tournaments on the continental level such as Champions League and the Confederation Cup, there are quite a few betting options coming from Africa. As a matter of fact, the CAF associations have their own leagues which are rather popular in the world of wagering. Here are some of them:
Kenya Premier League
KPL was founded in 2003 under the Companies Act of Kenya as a part of 18 Premier League clubs. This FKF affiliation is a great choice for wagerers all around the world. These Africa league is cooperating with CAF, CECAFA, and FIFA. Moreover, this highly competitive and Fairplay league is the top African league choice for most Keyan punters. The bettors can choose any sportsbook operator such as Betika to get amazing bonuses when betting on KPL.
Egypt Premier League
The EPL or Egyptian Premier League if you prefer, is a professional football league from Egypt. It is composed of top football clubs from this African country. Additionally, in EPL championships there are 18 football teams competing against each other. This is yet another African Football league worth betting on. The league's full name at this moment is the Presentation Egyptian Premier League. 
South Africa Premier League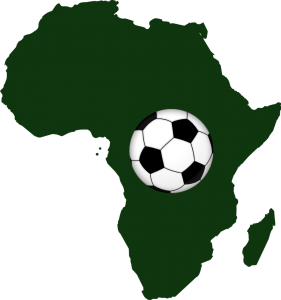 When talking about the South African Premier Division or Absa Premiership, it is worth mentioning that it is one of the top choices for most bettors. Next to the National First Division, it is the highest division of South African football league. The bettors could come across another acronym for this league – PSL (Premier Soccer League). It was founded in 1996 and one of their top goalers is Siyabonga Eugene Nomvethe. All in all, it is a great choice for those who want to bet on a great AFL.
Nigeria NPFL 
In the Nigerian football league system, the NPFL is at the very top. Even if the Nigerian top-division football has wen through some ups and downs it is still one among the top betting choices. It was formed more than 40 years ago, and it currently has 20 teams that are competing. In case you are wondering why Nigeria NPFL league should be your betting choice, you should know that the NPL was ranked as the best league in Africa and 24th best in the world in 2012.  
Algerian Ligue 1
This African league has several names. Some of them are Algerian Ligue 1, Championnat National de Première Division or simply Ligue 1, but there was more. All in all, this league has many great teams worth betting on. Even on the international level, the wagerers love to place bets on this professional football league. It is also the top division of the country's football league system. There are 16 clubs competing in the league, which is nowadays known as Ligue Professionnelle 1 Mobilis.