Most people still go about their online betting like they used to use the old high street bookmakers – in the way that they place their bets. Although there are many new possibilities and markets for punters to choose from these days the basics still involved betting on an outcome of an event against the bookie's odds. But all that changed with the introduction of betting exchanges.
Exchanges – a short history
The first betting exchanges open to the general public were Flutter and Betfair. These two merged in 2001 and has largely been the market leaders since then. A high profile in the betting world – and in the media – has maintained that position and when people talk about betting exchanges, Betfair is the first one most think of and there are many promotions that can be found online for betting with Betfair. But due to the popularity of Betfair many traditional and new online bookmakers have introduced a betting exchange to their site and customer account holders have leapt at the chance to bet in a different way.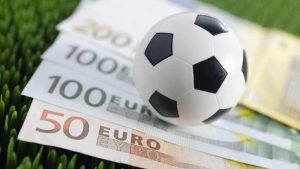 How to bet on an exchange
Betting exchanges are so popular as they are thought to give customers more freedom with their bets. Whereas traditionally you would bet on a specific outcome you now have more choice and more control over your picks.
The main difference between a traditional betting site and a betting exchange is that you can bet on an outcome (as usual), but you can also bet against that outcome as well. For example, if you wanted to bet on Spurs to beat Juventus you would 'back' that outcome. But if you wanted to bet against that outcome you would 'lay'. With the 'lay' you are not choosing a Juventus victory (in this example) you are betting that the game will end a draw or a Juve win.
Being able to have this flexibility in the bet has attracted a lot of new customers to betting exchange sites. Punters still have the ability to place a bet in the traditional way but can also bet on a number of extra outcomes in a simple way.
Betting against others
The other main difference when it comes to betting exchanges that you are not betting against a bookmaker. Betting exchanges make their money from a small commission on the bets. The money customers make is from other customers – and that also gives you more freedom in your betting.
As you are up against another customer you can actually choose your own odds. As long as another customer matches those odds the bet can go ahead. Different exchanges obviously work in slightly different ways but if a bet is unmatched (if no-one accepts your odds) you will have that stake refunded, as the bet won't happen.
Rise in popularity
Although there has been some controversy over the introduction of betting exchanges – and some resistance from the traditional big bookmakers – the public have really taken to this form of betting and it looks like that interest will only keep on growing. It is safe to say that betting exchanges are here to stay.